5 Tage mit der Geistigen Welt! Jenseitskontakt, Hellsinne, Berufung
Begegne Dir und deinem Licht, um endlich deinen Fähigkeiten Raum zu geben.
Deine Berufung finden und leben
Wie du deine Fähigkeiten zum Medium ausbildest, deiner Berufung folgst und in deinem Seelenbusiness tiefste Erfüllung erfährst. .
Bist Du bereit Deiner inneren Führung zu folgen?
Bei mir kommst Du in tiefen Kontakt mit der Geistigen Welt. Ich zeige Dir, wie Du ganz leicht selbst eine liebevolle Verbindung aufbaust und- Deinen Weg kraftvoll, gemeinsam mit Deinen Geistigen Begleitern gehst. Durch meine Feinfühligkeit und kompetentes Wissen, hole ich Dich da ab, wo Du gerade stehst.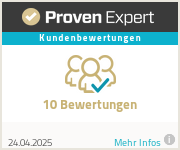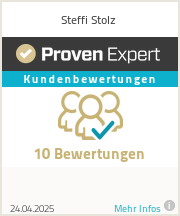 Geistführer
Kontakt und Kommunikation
Start sofort möglich
Lerne Wesen aus deinem geistiges Team kennen und erfahre ihre Nähe in tiefer Verbundenheit. Geh in die Kommunikation mit ihnen.
Goldene Gabe
Seelenreisen mit Spirit
Hole verborgene Seelenanteile zurück und löse alte Zellerinnerungen. Komm in deine volle Kraft und lass dich führen durch Sternenreisen, Seelenreisen und Krafttiereisen.
power of love
JENSEITSKONTAKT & BERUFUNG
Komm der geistigen Welt Stück für Stück näher und lerne sie, aber auch dich besser verstehen. Fühle die Nähe deiner Lieben und erkenne klar deinen spirituellen Weg.
wHISPER OF LOVE
TRAUER & GEISTIGE WELT

Das Leben nach dem Tod.
Lerne deinen Trauerprozess kennen und verstehen. Durchlaufe ihn jetzt gemeinsam mit der geistigen Welt
Hellsinne
aktivieren & trainieren
und endlich die

geistige Welt wahrnehmen.
Wie du in 7 Wochen deine Hellsinne und Wahrnehmungen stärkst und in den Kontakt mit deinen geistigen Begleitern kommst.
Mediale Beratung
akasha Soul reading & Geistfüher Kontakt
Möchtest Du mehr Klarheit? Bringe Deine Fragen mit in die Sitzung ein - die Geistige Welt steht Dir zur Seite. Klar kommunizieren sie, was jetzt wichtig ist für Dich zu wissen, um Deine Wege klarer zu gehen.
Für dich aus der geistigen welt
SPIRIT MEDITATION
MEDITATIVE BOTSCHAFT FÜR DICH PERSÖNLICH GECHANNELT AUS DER GEISTIGEN WELT.